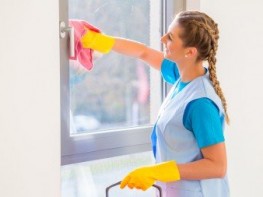 28/12/2016
The Bronze Standard Commercial Cleaning Package is our cheapest plan, and is great for small offices or those on a tight budget who don't require a fully comprehensive clean each visit.
This plan can be carried out at any frequency you require – nightly, weekly, fortnightly or monthly.
Because we always tailor our plans to suit the needs of each office we clean, any of the below activities that are not applicable to your cleaning needs will be removed and your quoted price will reflect this.
Cleaning Services Covered on each Bronze visit include:
Business Rooms (boardrooms, offices etc.):
All rubbish bins are to be emptied and rubbish removed to a collection point
Bin liners replaced as required in rubbish bins
Thoroughly vacuum/dust mop floors, taking care to get into corners and along edges and behind doors
Thoroughly damp mop hard surface floors, taking care to get into corners and along edges and behind doors
 Kitchen / Meal Areas:
Clean and polish the sink and surrounding areas, scrub tap bases where they join the sink
Clean the exterior of the refrigerator and microwave
Wipe down all external cupboard surfaces, tables, etc
Sweep and mop the floor with disinfectant
 Restrooms / Toilets
Stock towels, tissues and hand soap
Empty rubbish bins and wipe as required
Replace bin liners in all rubbish bins
Clean and polish mirrors
Wipe clean all light switches
Wipe towel cabinet covers
Toilets and urinals to be cleaned and disinfected inside and outside
Polish all chrome
Toilet seats to be cleaned on both sides and disinfected and wiped dry
Clean and disinfect all basins.  Polish all chrome, scrub tap bases where they join the basin
Clean all exposed pipework
Remove splash marks from walls and around basins
Wipe clean all doors and frames
Sweep, mop and rinse rest room floors with a disinfectant, take care to clean behind doors and toilets and all edges and corners
Thoroughly dust all horizontal surfaces
Remove all cobwebs
Wipe clean all skirting tiles (including tops)
Clean and disinfect shower recess
Additional Cleaning Activities
Additional or more in-depth activities such as cleaning dishes from barbecues and functions or defrosting and cleaning refrigerators can also be scheduled for an additional fee.
Get in touch!
Total Concept Cleaning provides tailored and contract free cleaning services. To arrange a consultation and no-obligation quote contact us today!